2020-12-21:
Spreepark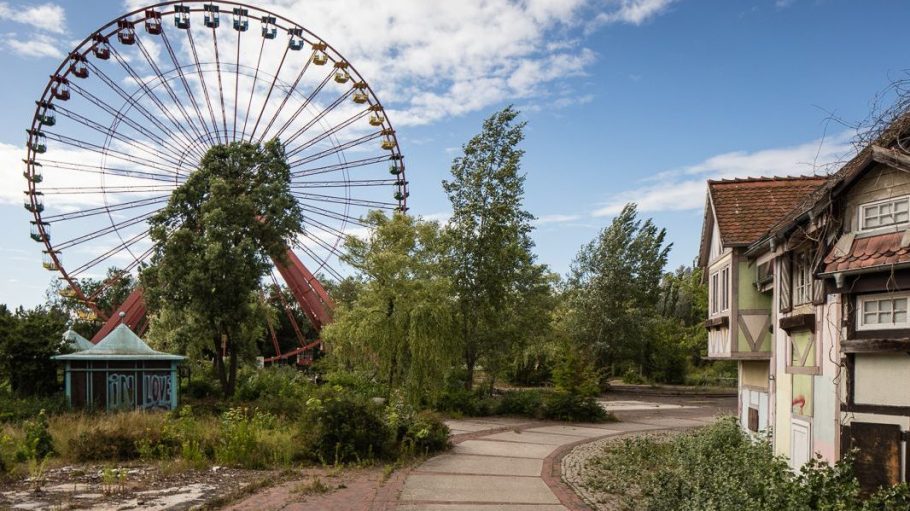 The Spreepark is an abandonded amusement park in Berlin.
Opened in 1969 in the GDR as the "Kulturpark Plänterwald Berlin", ownership was transferred to the Spreepark GmbH company after the reunification. The park soon had large debts, and declared insolvency in 2001. The owner moved to Peru, and brought six of the attractions with him in shipping containers. In 2004, he was sentenced to seven years in jail after attempting to smuggle cocaine back to Germany in the masts of the "Flying Carpet" ride.
At this point, the park is owned by the City of Berlin, which is offering guided tours through the abandoned landscape, and which is planning to open an art and culture park in 2026.