2020-12-24:
Monkey selfie copyright dispute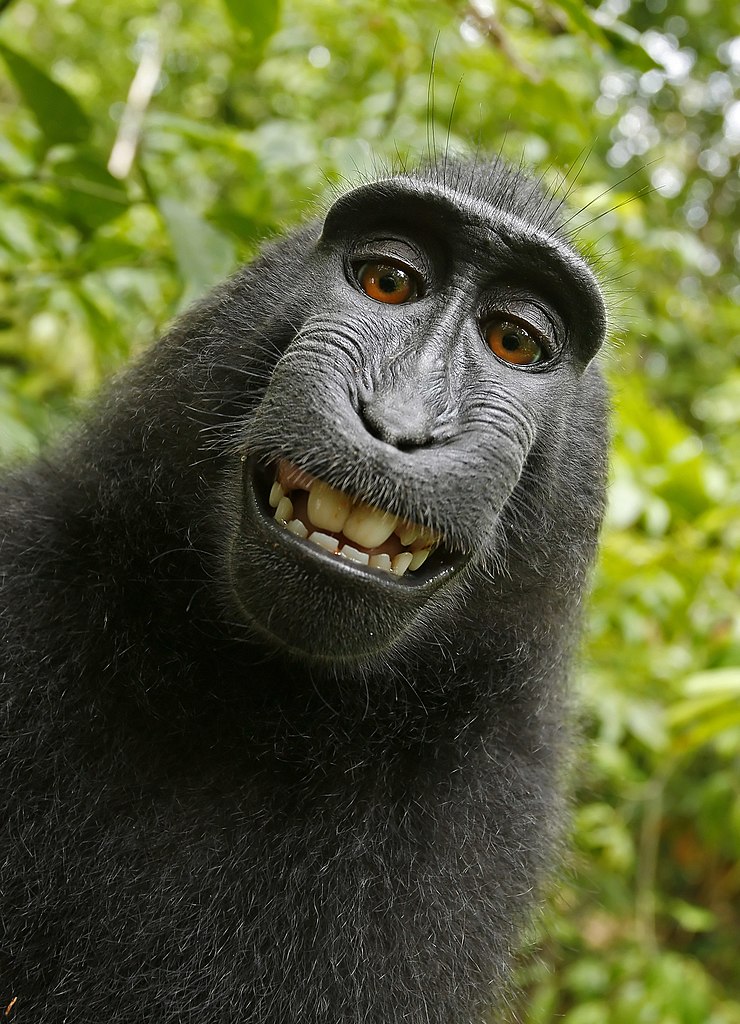 In 2011 the British nature photographer David Slater traveled to Indonesia. He set up a camera on a tripod, allowing some macaques come close to it, while he watched at some distance. The monkeys were apparently interested in how the lens sparkled, and pressed buttons on a remote shutter trigger several times, essentially taking "selfies".
When the photographs were published in The Daily Mail, a Wikimedia Commons editor uploaded them to that platform (which only accepts content under free licenses or in the public domain), claiming that there was no human author who could claim copyright, so the images were in the public domain.
This resulted in several legal battles, and experts' opinions on this case differ. Slater claimed that he lost a lot of money because the pictures were published on Wikimedia Commons, reportedly went broke in 2017, and is now considering a career as a dog walker or tennis coach.
Thanks for reading this year's edition of the Advent Calendar of Curiosities! :) Wish you a good start into 2021!