2020-12-04:
Christo and Jeanne-Claude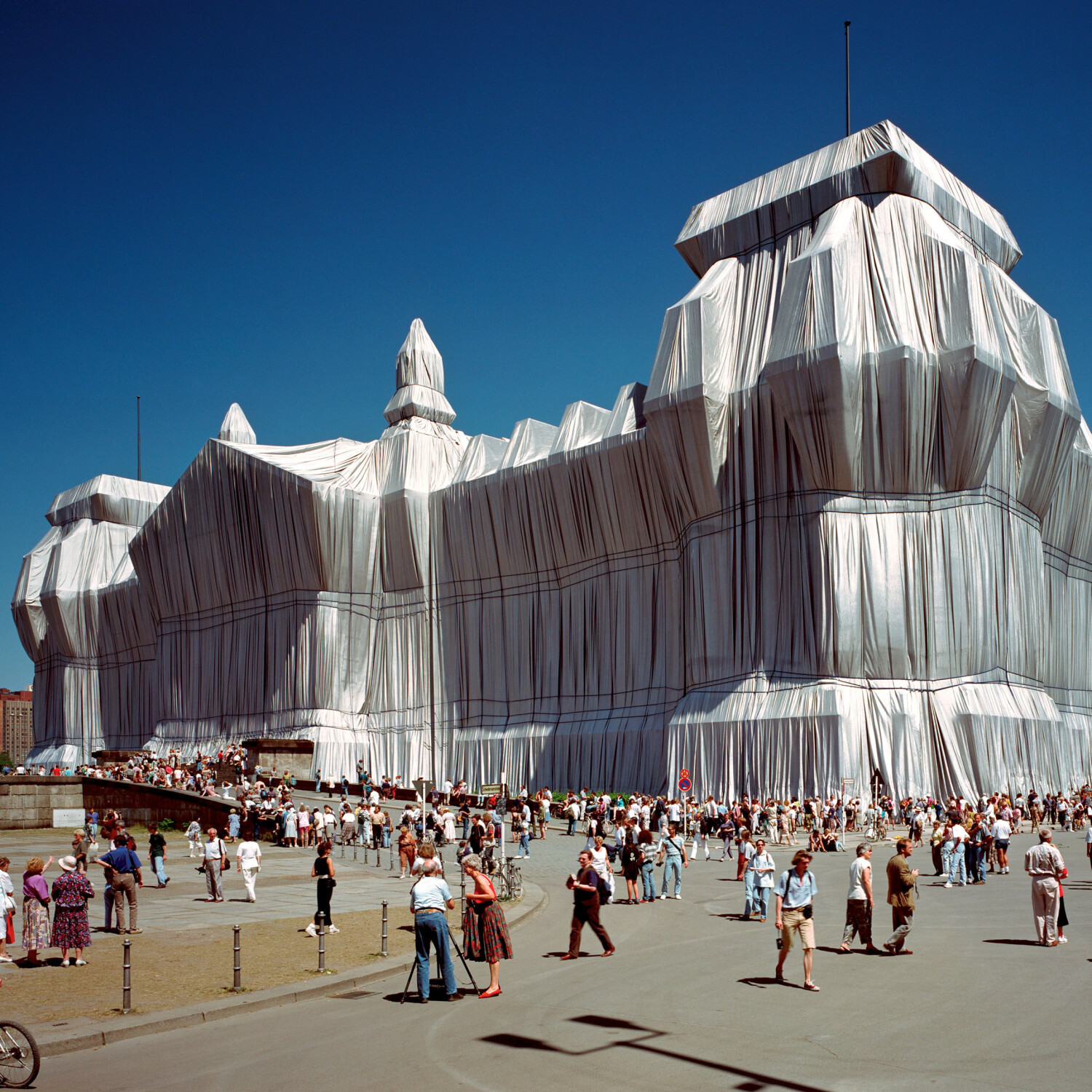 Christo and Jeanne-Claude were artists known for their large-scale installations.
Since 1978, they attempted to get permission to wrap the German Reichstag building in fabric. Finally, the permission was granted in 1995, and it was wrapped completely for two weeks.
In 2005, they set up over 7000 orange gates in New York's Central Park, alluding to the tradition of Japanese torii gates. Again, getting permission to do this project took over 25 years.
They were also planning to wrap the Arc de Triomphe in Paris in 2020, but that was postponed to 2021 because of the COVID-19 pandemic. Jeanne-Claude died in 2009, and Christo died in May 2020, but the project is still going to be realized.